THE PERFECT COMBINATION OF QUALITY AND ECONOMY!
Opt for refurbished and adopt a sustainable approach without compromising on performance. Join the movement and choose refurbished excellence now!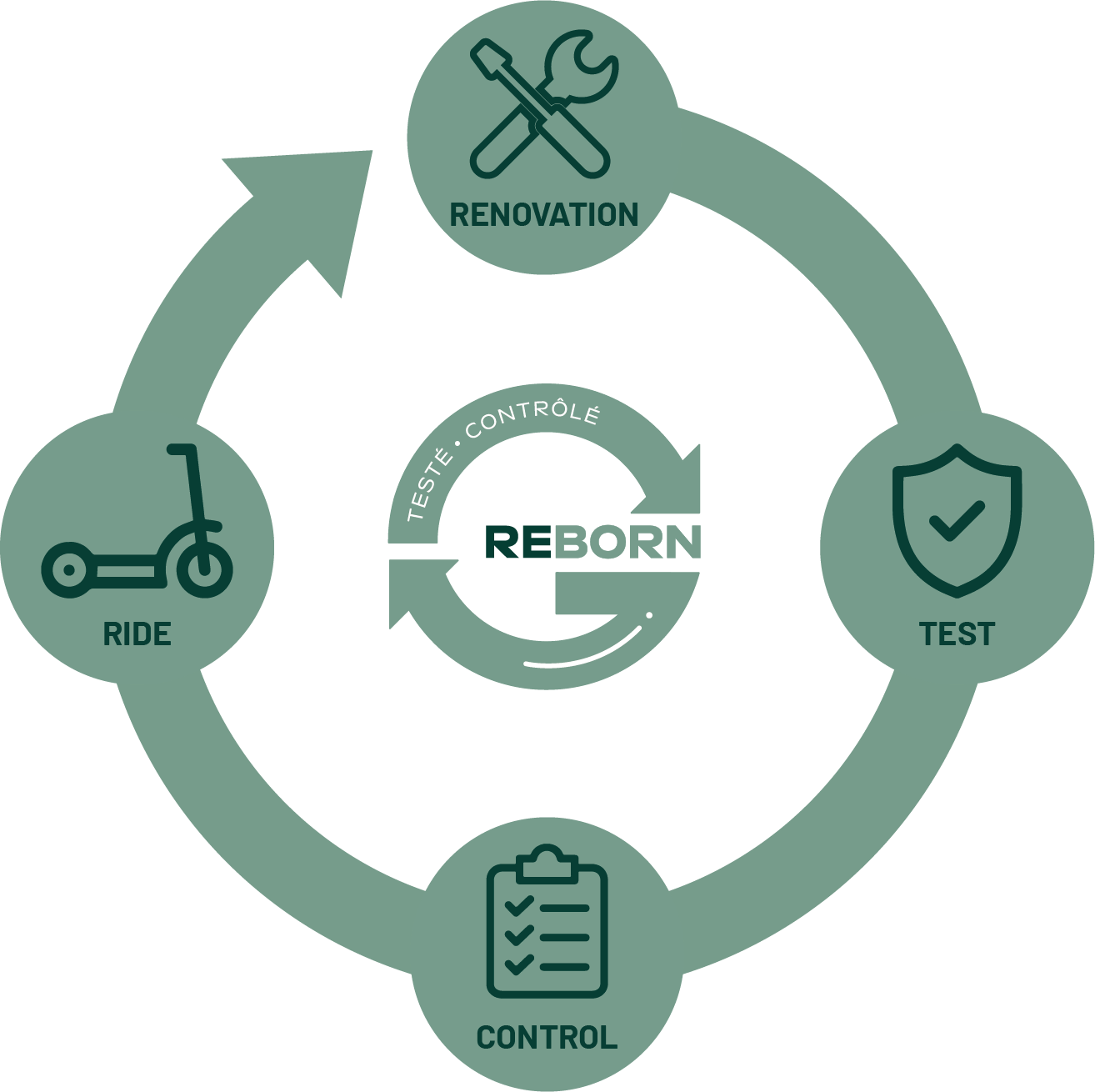 UrbanGlide has always been an eco-responsible brand. Concerned about carbon impact, we know that electric mobility represents tomorrow's alternative, as well as a second wind for the planet.
Our products help to reduce noise and air pollution.
By buying a product from our Reborn range, you're doing two things in one for the planet: driving electric and giving our products a second life.
Discover our reinvented products, tested and inspected for unrivalled performance at an irresistible price.
Get involved in ecology today!