Choosing the right tyres for your scooter
You want to buy an electric scooter and want to know more about the central part, the tyres? Are your tyres tired and in need of changing? Here's our guide to choosing the right tyres for your needs.
Why pay attention to your tyres?
Tyres are in direct contact with the ground. They will, before the suspension, absorb light shocks, and thus play a crucial role in the traction, grip, braking and control of your scooter.
All of these parameters are important in the choice you make for your scooter.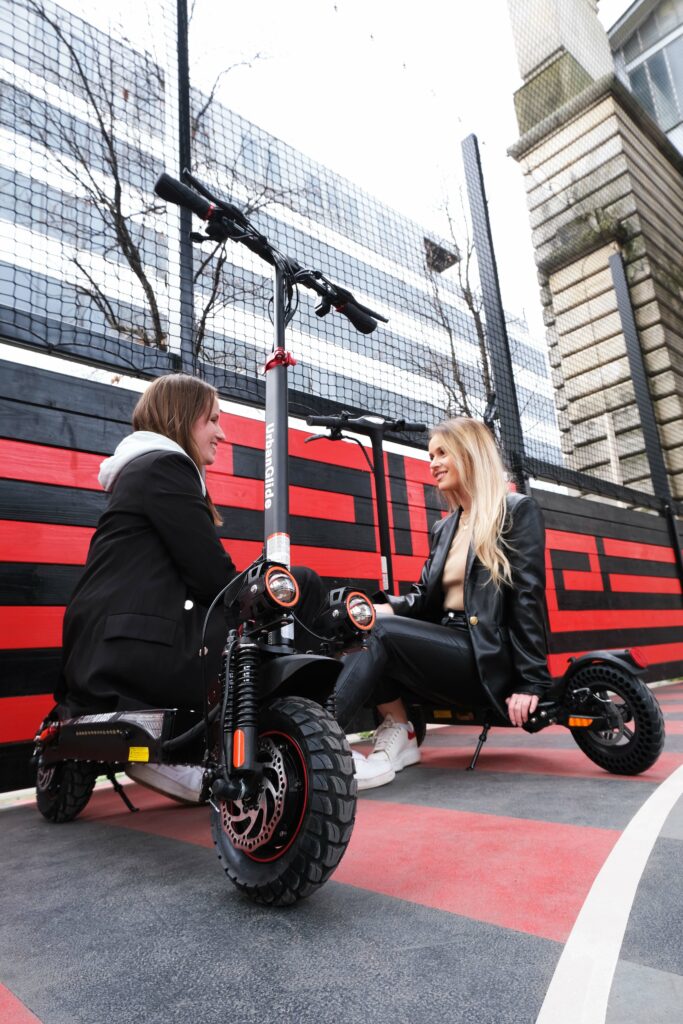 Types of wheels
Let's look at the two main types of tyres in detail:
Solid wheels: mounted without an inner tube, also called "puncture-proof wheels", they are solid, without air and made of a single block. Nevertheless, they do not absorb all shocks with a stiffer ride on uneven ground. No specific maintenance (apart from cleaning and better durability).
Inflatable wheels: mounted with an inner tube and not sealed. This is the most common type. They allow a stable ride on all types of ground and absorb shocks well. However, they need to be maintained and inflated regularly, as punctures can be frequent depending on your riding style and the roads you ride on.
Tubeless" wheels: without an inner tube, but with an inflation valve, reduce punctures, absorb road shocks well and are comfortable. Usually found on larger, more premium scooters.
Check your tyres periodically and remember to maintain your scooter regularly.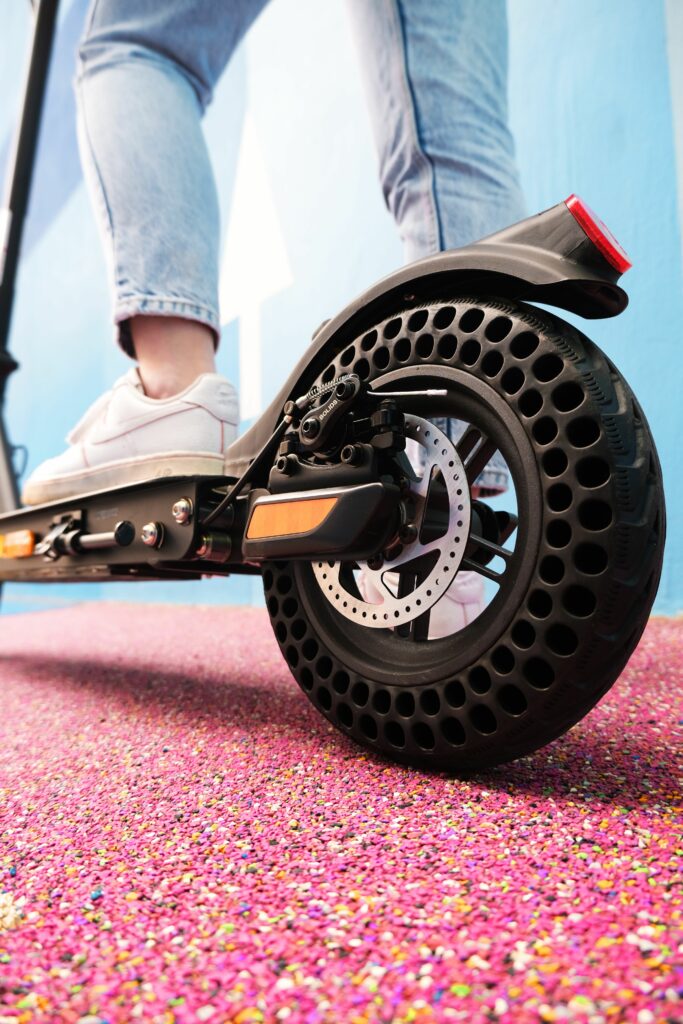 Studs
The size of the studs affects the grip on the ground. Large studs are better suited to muddy and slippery terrain, for example, but are more resistant to rolling. Conversely, small studs are less resistant to rolling because they are lighter and deform less when pedalling, making pedalling easier. They are suitable for dry and compact terrain. The spacing of the cleats should also be taken into account. The wider the spacing, the easier it is to remove residues such as mud and stones, but the tyres will be more resistant to pedalling.
Tyre pressure
Finally, make sure you check the pressure of your tyres (for inflatable wheels) so that you don't over-inflate them (which would cause you to lose control and grip), but still inflate them enough (which would lead to pinching and thus a puncture, and would also cause you to lose efficiency).
Voilà!, your wheels are now ideally prepared for your rides on all types of terrain!